November 4, 2010 @ 12:00 am | Categories fashion
Its a fact that women love shopping. For me, its a worthwhile therapy than having a massage or foot spa. I know people who visit this blog also love shopping, so here are interesting facts about it.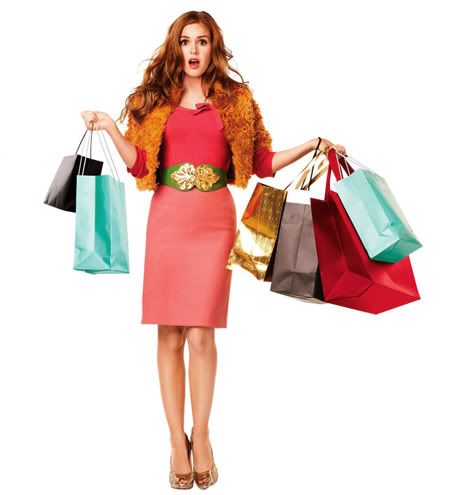 Women that shop for clothing feel better than those who buy kitchenware and house goods.
Women who do window shopping for over 17 hours a week and spend more are slimmer and healthier than those who spend less time in stores and spend less money.
Women think about shopping as often as men think about sex. 74 % of women admit they think about shopping every minute.
Shopaholics have fewer wrinkles and feel much younger than those who dislike shopping.
Majority of women who love shopping are more confident and less often suffer from depression.
Girls who do shopping a few times a week are usually in a better mood than ladies who shop only weekends for buying things.
During a lifetime a woman spends 25 days 184 hours 53 minutes for shopping.
A woman spends just window shopping around 48 hours 51 minutes a year!
Women spend more money for clothing for vacation that for vacation itself. Im a bit guilty about this.
Jeans, t-shirts and women's tops are the best-selling items than bags and shoes.
Do you agree?