February 18, 2011 @ 12:00 am
People are getting vain lately. Halos lahat nalang yata ng gawin natin sa buhay ay naka-update sa Facebook at Twitter, as if everyone cares. Well bukod sa pag-post ng litratong kinain nyo nung dinner, mahilig tayong mag-update ng personal pictures kung saan mang lupalop ng internet. But life is unfair dahil hindi lahat ay maganda o gwapo at konti lang ang totoong marunong mag-Photoshop. So here are the usual editing tools used in Photoshop and how not to use them: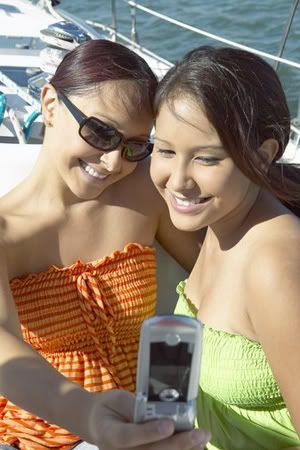 Healing Brush  = Apply Concealer
When I edit pictures from a photoshoot, I usually lighten some dark spots on the face. It has a big impact on the portrait and gives a brighter glow on the image. For those who dont know how to edit digitally, manually fix before you shoot. Apply foundation on these darker spots to even out your color under the eyes, under the lips, sides of the nose and laughlines.
Crop Tool = Mag-suot nalang nang Shades
Imbes na i-crop ang picture para tanggalin ang not-so-pretty parts, mag-shades ka nalang. Not just to cover those hopeless eyebags but choosing the right frame of the sunglasses can complement your face structure. Nagmumukha ding sosyal kapag nagsuot ka ng oversized shades. Lol.
Curves / Levels = Get the Right Light
Anong sikreto para magmukhang maputi? Find the light at 45 degrees angle towards you. Avoid taking pictures where the light or sun is just above your head. It will just show some shadows below your eyes and nose, nakakatanda tignan.
Liquify = Know your Angle
Please, hindi na po uso ang Friendster Pose na nasa taas ang camera. The more spontaneous you pose, the better. But knowing your angle can help make you look slimmer. Mag-side view ng konti sa camera and tilt your head to emphasize your cheekbones and chin pero wag masyadong pa-kyut. Photoshop can make you thinner in an instant but another way to do this is by looking tall and wearing the right clothes (please just backread my blog for fashion tips on how to look slimmer. LOL.)
Saturation = Mag-picture kung saan may Bumbilya
Yellow light makes us prettier. Mag-picture kung saan may bumbilya o kaya naman sa loob ng Starbucks (pero sana walang kasamang kape).
Tandaan na hindi lahat ng pagmumukha ay may pag-asa sa editing so its better to fix before you click. Huwag masyadong bibo sa photoshop para hindi ka ma-criticize tulad ng billboard ni Sharon.
Filed under tips & suggestions Permalink No Comments