March 18, 2011 @ 12:00 am
Oftentimes, Im thankful that I live in a country where fashion is quite conservative. Because like in Britain, theres a rather odd style thats becoming a trend now, the Horse Hooves Shoes.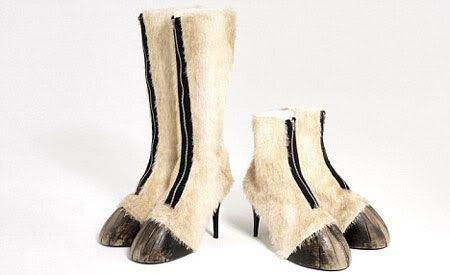 As released, these shoes where intended to be worn for the Cheltenham Festival (a national horse race event) with a price of £1,300 per pair (92,000 pesos), all the proceeds will go to charity.
LOL at the guy. Watchathink? Are you ready for other styles like Elephant shoes? Chicken Shoes? Ako I dont like, Id rather wear Crocs.
Filed under fashion fail Permalink No Comments