February 19, 2012 @ 10:30 am | Categories fashion
I found another ugly bulky sandals next to Crocs. Say hello to Toeot Sandals. They have foldable flip flops and sandals with interchangeable straps perfect for outdoor getaways. Each pair costs about 1,700php.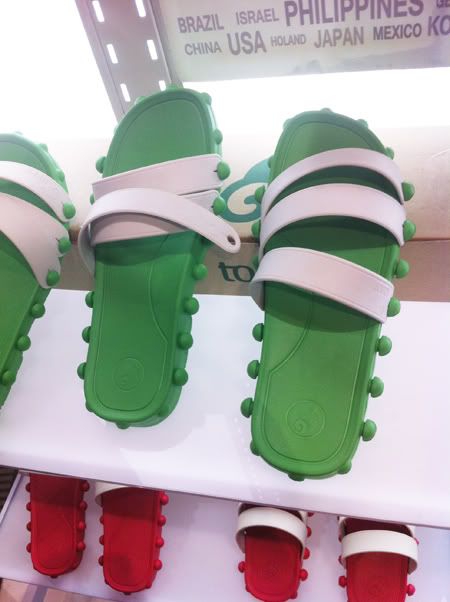 Fashion-wise, if youd ask me, hot or not?
Not. Lol.
[Back to Home]