Random Question of the Day:
Masakit ba mag-suot ng high heels?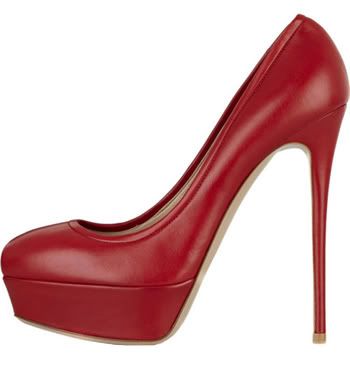 This is for some guys who always ask me this question. And the answer is YES. Obviously, wearing high heels is like hell. They say that 5 designer shoes dont hurt as much as normal high heels because of extra cushion and quality. But believe me, even the most expensive Jimmy Choos hurt and the most experienced supermodel aches in a pair of 6 platform pumps.
But why wear heels?
Fashion is given, but the main reason is to look sexy. I know most of you have already watched porn. Notice that porn stars still wear their high heels even without their clothes on. Haha! A porn star wearing clogs looks weird, right? But before anyone thinks that I watch too much porn (lol), basically, high heels are a symbol of sophistication, liberation and classiness. So guys, enough of the stop-wearing-heels-if-youre-not-comfortable cliché. Its just a girls way of looking good and sexy.
[Back to Home]