Relating to my previous entry about fake designer bags, fashion enthusiasts say that its better to make a brand parody rather than faking it. Just like this cute improvised Chanel idea circulating on the internet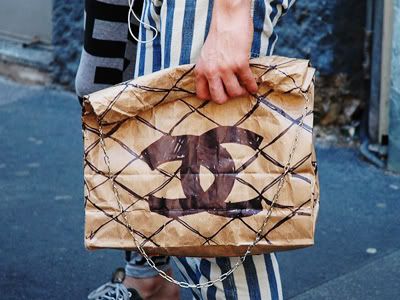 Well its actually pretty, but not anyone can pull it off! So I came up with something Sosyalera.nets How to Make a Chanel Bag: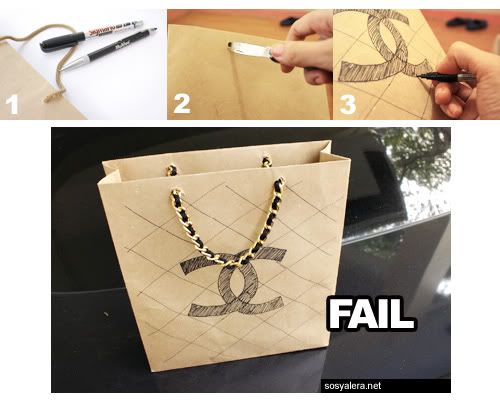 Bwahahaha! WTF! Kung ganito din lang naman ang kalabasan, gagamit nalang ako ng fake.
[Back to Home]